Lawn Care Business Software for Quickbooks™
Manage your lawn care business with easy to use, customizable lawn care service software and mobile solutions that seamlessly integrate with QuickBooks™.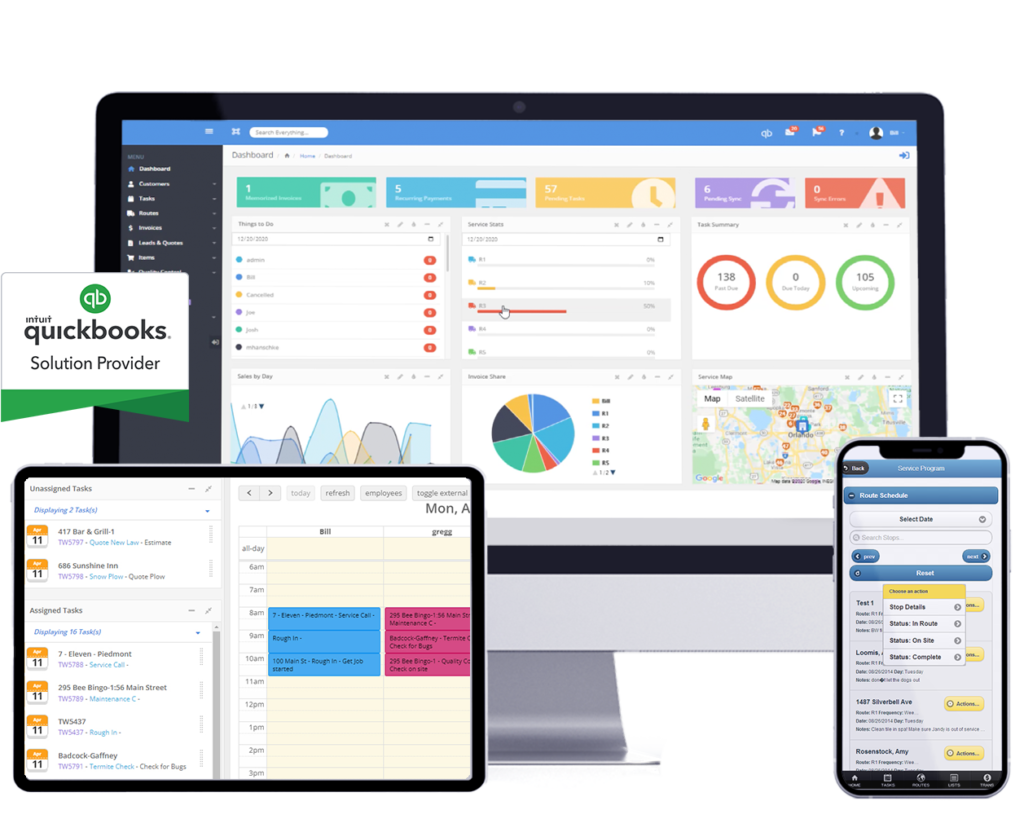 The Service Program Lawn Care Software Efficiently manages all of your lawn care service and maintenance needs:
In addition to its seamless integration with QuickBooks™, its compatibility with Apple and Android mobile devices, and many functional features, The Service Program is the optimal solution for your business. Especially, when it's also one of the most affordable solutions on the market.
Create customized forms and documents.
Track, manage, and report to residential and commercial customers more efficiently. Save time by eliminating double entry. Enter customer once in either The Service Program or QuickBooks™ and it will seamlessly update within the other program.
Seamless QuickBooks™ Integration
Improved Field Communications
Service Department Management
Take a closer look at The Service Program Mobile Solution
Mobile software that's compatible with your QuickBooks desktop and QuickBooks online.
Helpful Video Demonstrations
Step-by-step videos about how The Service Program can help grow your business.
Create Recurring Invoices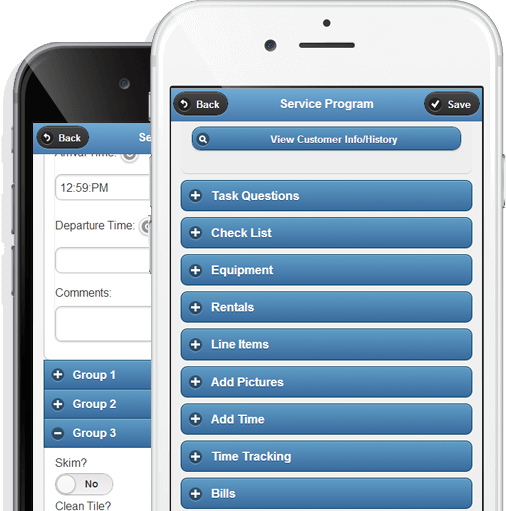 What are you waiting for?
Order The Service Program today!
Increase the communication within your company. Deploy mobile devices. Route more efficiently. Schedule work orders and service calls.