Pool Service Software for Quickbooks™
Streamline your pool service management with easy-to-use scheduling software and mobile solution that seamlessly integrates with QuickBooks™ Desktop & Online.
A web based software that eliminates the need for special networking or PC's in the office.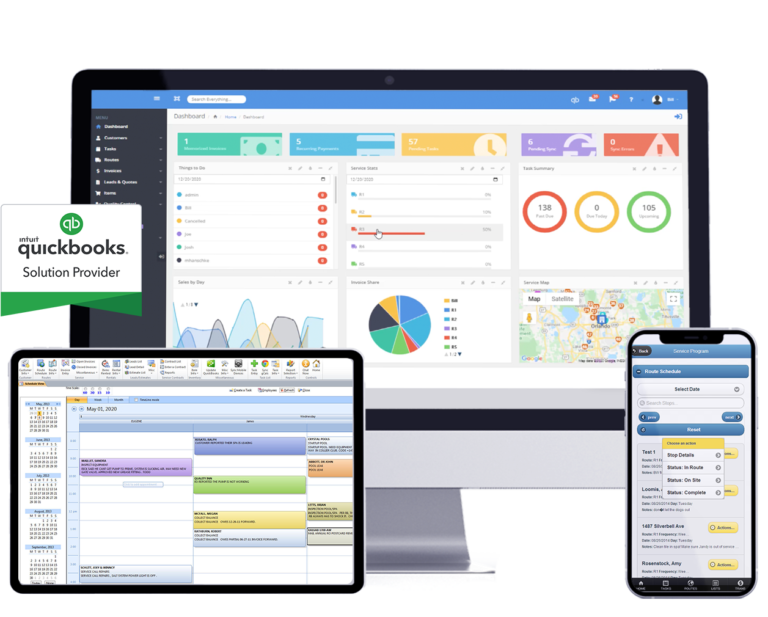 Streamline your business with the leading pool & spa service software from The Service Program
The Service Program was built with the pool professional in mind.  Offering a one-stop solution to operate your pool service business, The Service Program is customizable to your unique needs. The Service Program pool business software is designed to create efficiencies in the office and in the field.  Office personnel will be able to complete customer billing in minutes.   Pool techs will be able to create custom work orders from their mobile devices.  Routes can be optimized in real-time to save fuel costs and keep the techs moving efficiently.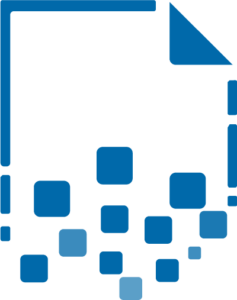 Easily create digitized custom forms and documents.
Business Management Software Features & Benefits
The Service Program can help you record, track, organize and report to your residential and commercial customers with the following management tasks:
Easily keep track of pool and spa equipment, including maintenance agreements and warranties and track chemical usage on a per stop basis. Stay organized by creating checklists to accompany routes, work tickets or both.
Stay on top of who has what equipment by printing custom mailing lists based on subdivisions. Managers can view entire route schedule and check on routes from a mobile device while they are in the field. Easily email customers and property managers after a stop. and notify them after work has been performed at a particular location.
Seamless QuickBooks™ Integration
Improved Field Communications
Service Department Management
Take a closer look at The Service Program Mobile Solution
Mobile software that's compatible with your QuickBooks desktop and QuickBooks online.
Helpful Video Demonstrations
Step-by-step videos about how The Service Program can help grow your business.
Entering Chemical Readings
What are you waiting for?
Order The Service Program today!
Increase the communication within your company. Deploy mobile devices. Route more efficiently. Schedule work orders and service calls.